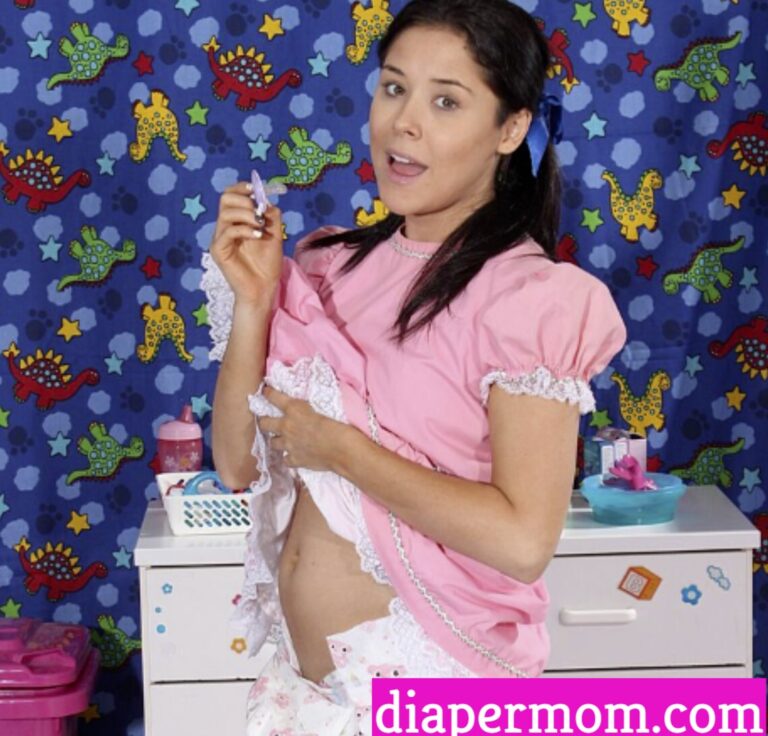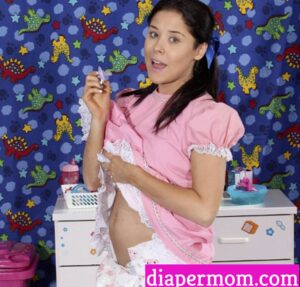 My name is Diaper Demi and I want to naughty play, there are so many things that I want to try with you while I wear my diaper.  I love it when you first change me and I am dry for but a few seconds and after you have wiped my very pretty vagina and lotion my vivacious vulva and marvelous mound you rub some powder on me and get me all diapered up – only to have me let go a really big piss all inside of my diaper.  I watch your face to see your distress and I can't help but laugh so hard on the inside that it ends up leaking out from the outside – literally.
I love naughty play, I love to get my mommy all worked up and that is when she will see it fit to have me punished.  I am so used to corner time and doing the entire day wearing a soiled diaper – diaper rash is so used to me too,  I want to be this way as much as I can because all of the babies that behave themselves are no fun at all and one thing I know is that I am a lot of fun.  I love to do other naughty things as well like go to the window and look outside and sometimes when my mommy is not looking I will take a dirty diaper from the waste basket, fold it up as small as it can goa nd I would gently drop it outside of the little tiny partition that exists with the window and many times i would wait to see that it hits someone and they are startled and then would quickly run away from the window before the see me and then I would go and hide in my play area in the house.
One time I managed to hit Miss Linda in the head with a pamper when she was walking past my window. That happens to be the little old lady that lives next door and I was so happy that she got hit with my dirty pamper because all of my poop got all over her face.  She was so silly as she probably thought that it was someone who spilled a chocolate pudding as she used her finger to taste what fell on her head and then she discovered that it was poop.  You would think that she would smell all of my stinky awfulness as it wreaked when I let a big load out.  But when she saw my mommy later on she complained to her about what happened and she said she wished that she was not suffering with allergies because that would mean she would have a sense of smell and she would have known that it was poop and not to taste any of it when it fell on her. I was hiding when she told this to my mom and I tried so hard to hold in a really big giant laugh as I did not want her or my mommy to hear me giggling at how funny it sounded when she said it.
Why don't you go ahead and call the milf hotline so we can have mommy phone sex with me as the abdl baby and even if you want to extreme ageplay, I am down for that as well. You can try giantess sex too.
Diaper Demi
1-800-890-7393